Today our angels have flown away ....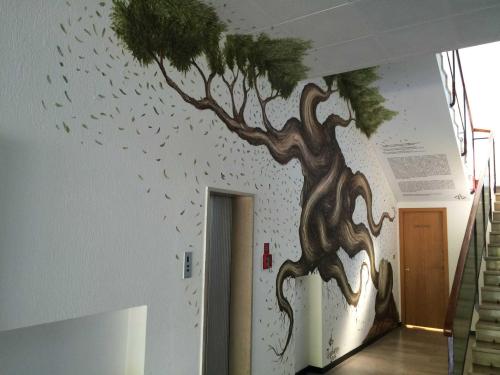 We left our friends, greeted with a swollen heart, real smiles and warm hugs, we wanted to keep this chapter on our website, because the experience has marked our lives and can not be erased.

The flying olive tree of our friend OB Queberry symbolizes our experience well: strong roots that the territory does not want to let go, but nature imposes itself and does .... fly away …

Whether the trip is a trip or a return? .... GOOD TRIP!
Hotel Arca, after the earthquake August 24, 2016, a chapter concluded.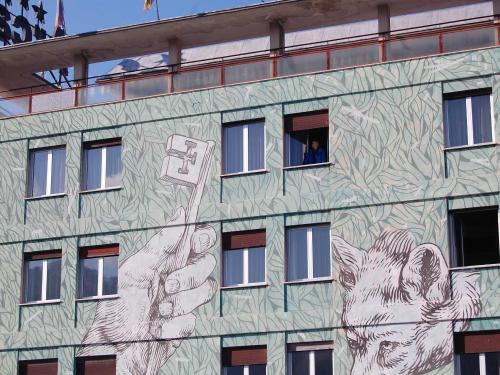 Since August 24, 2016 the morphology of central Italy has changed, a crack has cut the Apennines and furrowed our hearts, shaken our consciences, made our certainties shake.

Our hotel, together with the whole of central Italy, has faced a terrible earthquake and despite not having received direct material damage is suffering severely and is making itself available to the territory in the way it knows and can.
Whoever arrives at the hotel Arca will receive hospitality, warmth and smiles, perhaps even more than the past, will have a genuine meal, an efficient bar, will meet tourists, business guests and order forces, supervisor technicians, families displaced by the earthquake, experts of works of art in the process of recovery, will share the feelings of Carabinieri and Police returning from the affected areas and can not help but participate in our emotions.

We are a hotel and we give HOSPITALITY ?.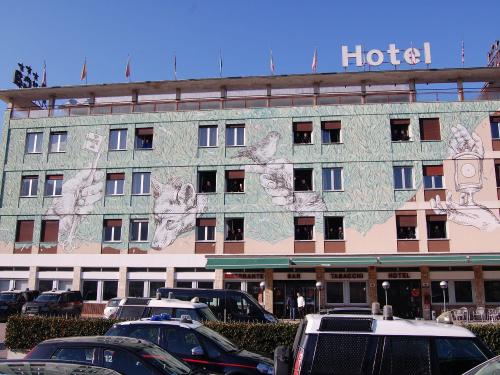 We are a hotel and given our logistic location we are available to the forces of the order, which have the need to get closer to the hardest hit areas and offer services of public order, police and any kind of assistance, even moral.
All the staff has set aside personal needs, for now leave for vacation and weekends, sometimes to their families and reacted to the earthquake with all the energy that our company has. we are a hotel and we give HOSPITALITY ?.